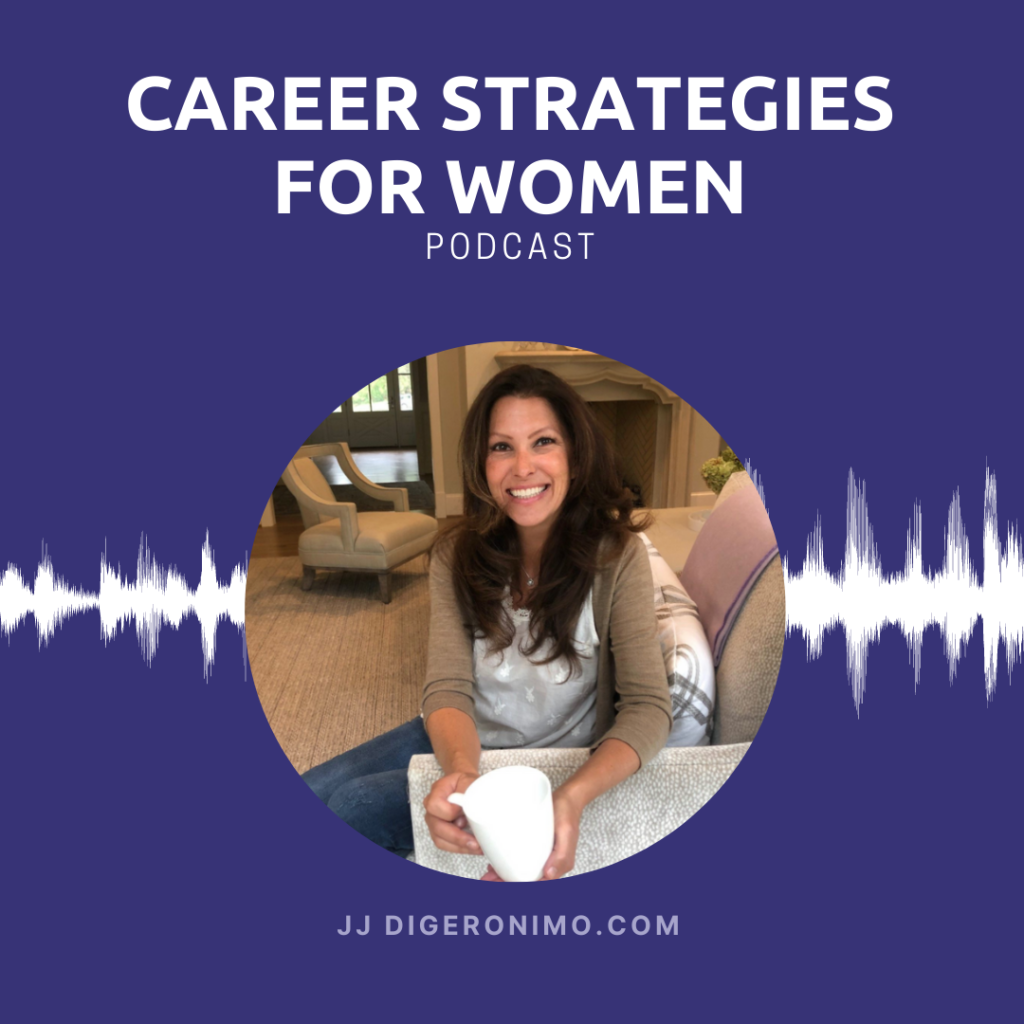 Episode 5: Do You Give Your Power Away at Work?
Are You Giving Away Your Power at Work?
What situations are you giving away your power at work?
Do you realize you are creating self-induced boundaries?
How do you work to gain the momentum and power back?
In this podcast we will be taking a good look at how we show up in different types of meetings, in different types of projects, or even with certain people and how we might be giving away our power based on these specific scenarios.
What I have learned is that these situations and specific responses, can stifle your career path and dampen your light and potential.
In this episode, I self-induced boundaries and suggestions:
1:40: Over Apologizing and Asking Permission to Contribute
4:29: Self-Induced Boundaries and the TED Talk example
7:25: Re-directing Professional Opportunities
10:10: Real life example of succumbing to masculine energy in the  workplace
13:46: Being the "Yes" person in the office
Referral Sponsor:
Our referral sponsor for today's episode is Greenlight, the credit card for kids, managed by parents. This credit card app makes it incredibly easy to pay your children for chores and teach them how to make smart financial decisions. If you two are looking for an easy way to pay your kids and give them money that you can monitor, check out Greenlight with this $10 credit.
Podcast Highlights
Here are a list you can discuss with your friends or use with a women's group to guide a discussion about self-induced boundaries!
The next time you catch yourself over apologizing, think. Are you really, sorry? Or are you just trying to be overly nice?
When we ask for permission to contribute or for more time during a meeting, we are giving our power and energy away. It is like watching the energy come out of your body and push it across the room to someone else.
If you are someone who over apologizes, keep a little dash on your desk for the times you hear yourself say, I am sorry. Bringing attention to the forefront helps a person gain the confidence to share thoughts without apologizing.
We are so eager to be so perfect that we often stifled our professional growth because we do not feel ready. When have you held yourself back? Have you been tapped on the shoulder to take a promotion? Have you been asked to participate on a Board or even take on a new project? How many of you have said "yes," even though you did not feel one hundred percent prepared? And now, how many of you have probably said, no, this is not the right time.
Research shows that women hold themselves back twice, and sometimes three times more than men do in the workplace. They often convince themselves they are not ready, which I categorize as self-induced boundaries, holding yourself back, even though you are being invited to participate.
When you are in roles, or in rooms, or on projects that you do not have the same level of confidence, because it is not in your sweet spot. Do you deflect answering or participating because you feel like you do not know everything you need to know?
How do you handle situations where you are not feeling confident? Are you giving away your power in those situations? When it comes to men and women in the workplace, there really is not much difference between skill and intelligence. Oftentimes it comes down to confidence. When we do not feel confident, we often give away our power.
Previous Podcasts for Women in Business
Learn more insights, tools, and inspiration for you to gain the momentum you need to catapult in the direction you desire.
Each Podcast is 15-20 mins!
Feel free to share with more women!