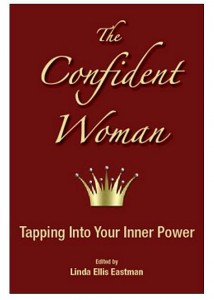 Looking to feel more self-assured? Do you want to exude confidence? Well, check out the highly anticipated book The Confident Woman: Tapping into Your Inner Power!
Authored by CEO's, leaders, and experts from the U.K., India, Bangladesh, Trinidad, Spain, South Africa, Australia, Canada, Kenya, Puerto Rico, and the United States, chapters include powerful personal and professional leadership tools including "Reigniting the Power", "Breaking Into the Boy's Club and Succeeding", "Stepping Outside the Box", "The Confident Mindset"…and more.
I am very excited and honored to be part of this comprehensive book and have authored the chapter entitled "The Power of No."
The list of collaborative authors within this book has amazing stories to share and I look forward, along with you, for the opportunity to read and learn from their experience.
The Confident Woman: Tapping Into Your Inner Power Paperback – September 1, 2013: http://www.amazon.com/The-Confident-Woman-Tapping-Inner/dp/0989442888/ref=sr_1_1?ie=UTF8&qid=1387207413&sr=8-1&keywords=The+Confident+Woman%3A+Tapping+into+Your+Inner+Power