I first became aware of Mala Kumar, who is an international development/ICT4D practitioner who has worked with several agencies of the United Nations, when I read her Diversity in Tech article that appeared in Tech Crunch. I connected with her and had the opportunity to interview her.
Check out the video of our conversation about women in tech and how companies should be taking action to create more diversity in tech.

As a successful woman in tech, Mala understands first hand the challenges that women face in the tech industry. She states the challenges beautifully in this statement from her Tech Crunch article:
If the tech industry is serious about embracing diversity, and if the tech industry is serious about building a sustainable and resilient workforce beyond the white males of the world, there is a lot of investment and work that needs to be done. Short of real action, the dynamic minorities of the world will simply exist as buzzwords of tomorrow.
How Can Businesses Create More Diversity in Tech?
CATHERINE ASHCRAFT wrote an article last year for Fast Company outlining 10 ways tech businesses can create a more diverse team. Each idea is research-based and offers actionable efforts that businesses leaders can employ. Ideas such as:
ONGOING COMMITMENT TO REPORTING AND TRACKING THE DATA
Treat increasing diverse participation like any other critical business issue. Set goals, plan strategically for how you will meet these goals, amply resource these efforts, and continually measure progress. Consider regularly reporting diversity data in the corporate annual report. To assist tech companies with these processes, the National Center for Women & Information Technology (NCWIT) has developed an Industry Change Model. NCWIT's Strategic Planning and Data Collection and Strategic Planning Guidelines can help you use this model to identify research-based practices you can implement and strategies for tracking progress.
HELP MANAGERS LEARN TO REDUCE UNCONSCIOUS BIASES
According to research by the Level Playing Field Institute, more than 2 million employees a year leave their jobs due solely to repeated instances of unfairness or unconscious biases. Because managers have such a significant effect on the daily experience of their employees, helping managers address and reduce these biases can go a long way toward retaining and improving the workplace for underrepresented groups.
ENSURE PRODUCTIVE TEAM ENVIRONMENTS WHERE ALL MEMBERS CAN CONTRIBUTE TO INNOVATION AND PROBLEM SOLVING
Unconscious biases easily slip into team meetings and informal interactions. For example, most people have been in meetings where one or two team members dominate the conversation or someone gets credit for an idea voiced earlier by someone else. These dynamics are exacerbated when one is a minority in a particular environment. Fortunately, team members can take a variety of relatively simple steps to make these environments more productive: soliciting the opinions of quieter members, making sure that a variety of voices are heard, and ensuring that individuals get credit for their ideas and their work.
If building a more thought diverse team is important to the future of your company, these may be the first in a series of strategies your leadership team can employ to begin taking action.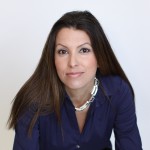 JJ DiGeronimo, keynote speaker for women, based in Cleveland, presents keynote addresses on women in leadership, diversity in business and advancement for women.