Dr. Bell and the relationship with Mary Mount University and now Stransmillis has been wonderful to expand the IASL reach internationally. We are preparing young educators to be leaders of STEM education from the start of their academic careers. This should create a cadre of highly qualified students and future Mary Mount University.
I had the amazing opportunity to interview her all the way from Ireland!

Dr Irene Bell has been a member of the Stranmillis University College academic staff since 1996. She is Head of STEM and a Principal lecturer. She holds a BSc honours degree in Mathematics, a MA(Ed) degree and a PGCE from Queens University Belfast and an EdD from Exeter University. She has 11 years experience of teaching mathematics in Post-primary schools and 19 years of teaching within Initial Teacher Education. Formerly Head of Numeracy and Chair of Primary Education she now leads STEM Education at all levels within Stranmillis University College and is Chair of Post-primary Education. The author or co-author of several research papers and conference presentations she has been the recipient of a Teaching Award in both 2005 and 2007 and the joint winner of the 'Blackboard Technology Award' (2013). She is the Chair for Northern Ireland of Computing at Schools.
Dr Irene Bell
http://www.stran.ac.uk/PHP/penportrai…
EdD MA(Ed) BSc(Hons) PGCE
Head of Mathematics, Science and Technology;
Stranmillis University College
Northern Ireland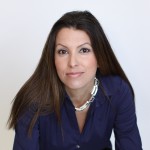 JJ DiGeronimo, the President of Tech Savvy Women, advanced from entry-level positions into leadership positions within technology companies. Through her keynotes and executive sessions, JJ shares effective leadership and inclusion strategies to retain, develop and advance professional women. JJ includes these experiences in her book new book "Accelerate Your Impact" which complements her 2011 book, "The Working Woman's GPS."  JJ has been quoted in numerous publications including Forbes, The Wall Street Journal, and Fox Business.  She now shares her women in business expertise with Amazon, Ingram Micro, RIT, IBM, Clemson University, Symantec, VMware, Discover, KeyBank, and Cisco along with many other organizations.