How effective have you been in communicating your professional value to your peers, your managers and those higher in your organization?
In other words – what is your worth to your job, your department and your company? That may be hard to put into words because it goes beyond attendance, longevity and attitude. If you want high level executives to quickly understand the value you bring, you are going to have to assign numbers to the discussion.
I frequently mention the three parts of an effective professional value statement. They must include:
Measurable data points that reflect your past and current performance and value.
In addition to specific data, what other value do you provide today?
Perhaps most importantly, what value do you anticipate providing in the future?
Focus on these three measurements and look for examples where you can identify specific actions and results.
Since I have led this department:
Turn over is down from 86% to 47%
Our receivables within less than 30 days have increased by 8%
Sales in our division have risen 6% year on year and are trending 11% over the prior quarter
We have had zero injuries in our department in the last two quarters as compared with three worker's comp claims last year during the same time frame
Our errors per order filled have decreased by 3% in the last year
Notice how we use measurable examples with numbers attached. Find those examples within your own work history that you can use as you communicate your professional value.
Next – think about where you want to head within the organization. Do you want to move to a different department or advance within your own? Does your boss understand your professional goals? Have you communicated your goals to those who might be able to support you and present your name when opportunities arise?
Advancement starts by effectively communicating your professional value which means that you must first understand just what it is you bring to the table. Understand your worth within the organization and then make sure others recognize your value.
Learn more by listening to our most recent Relevant Conversations podcast and turn in each Monday for more concrete tips and examples to help you advance in your career.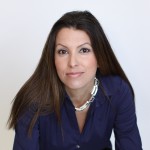 JJ DiGeronimo, keynote speaker for women, based in Cleveland, presents keynote addresses on women in leadership, diversity in business and advancement for women.
Check out JJ's new AWARD WINNING book Accelerate Your Impact by downloading three free chapters.