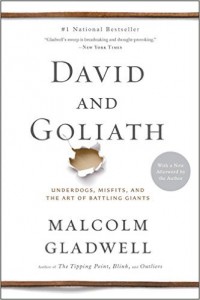 There has been a shake up in entertainment this week – a gender gap of mass proportions. If you follow pop culture you know that this week Stana Katic, who plays Detective Kate Beckett on the ABC show Castle has been let go from the show after eight seasons. Last week lead acttress Nicole Beharie was killed in the third season finale of Sleepy Hollow. And the shakeup at Live with Kelly and Michael this week have pundits talking about a notable lack of respect for women in entertainment.
Forbes talks about the apparent disposability of women in the entertainment business:
When you're a woman in Hollywood, no matter your stature, no matter your billing, and no matter your importance to the television show or film franchise in which you appear, you may well always have a target on your back. At the end of the day, the only indisposable part of the franchise or the hit television show is the guy.
The best article that addresses the gender gap both in pay and respect is one from Variety – the leader in entertainment news.
The way Hollywood treats women in general, even those who've managed to create solid resumes through grit, skill and endurance. When the Sony hacking scandal revealed that A-list actresses were making less than male co-stars with less drawing power, that was another battle over respect, not money. Of course the money matters: Equal pay for equal work is a concept enshrined in law in America, if in not practice at many places of employment.
But what also matters is how employees are treated — what status they are given, how they are made to feel valued, and how that value and respect is communicated to the world outside the organization in question.
The gender gap in salaries has received the most attention and for the most part the needle isn't moving. The Glassdoor research states it clearly:
The gender pay gap is real, both in the U.S. and around the world. Men earn more than women on average in every country we examined, both before and after adding statistical controls for personal characteristics, job title, company, industry and other factors, designed to make an apples-to-apples comparison between workers.
However, the recent entertainment shake up bring to light a more subtle and yet perhaps most damaging gender gap; that of respect and trust. If women do not feel they are as respected and trusted as their male counterparts, they are likely to leave and move to another company or perhaps even a different industry.
I led a seminar on how to help retain leading women for leadership positions and found that unlike popular belief that family responsibilities are what keep women from promotion; it is a struggle with the work place culture and/or environment that have women leaving their positions mid-career.
If women do not feel respected or if, like in the recent situation of Kelly Ripa, they feel purposefully left out of key business decisions; how can they be expected to continue to be productive? In an interesting, perhaps passive/aggressive move, Kelly was just seen leaving her NYC apartment with the Malcolm Gladwell book under her arms. David and Goliath: Underdogs, Misfits, and the Art of Battling Giants is interesting beach read.
Ask yourself – do you feel respected in your current position? How would you feel if a similar situation happened to you; a massive change that immediately effects your daily work is made with absolutely no consideration to your opinion or even reaction. Would you just move forward?
We may not be able to relate to the salaries of these women in entertainment but we can certainly relate to being dismissed; being considered disposable property. It will be interesting to see what the reaction of these female actors and the viewers will be. And also the financial impact it has on ABC.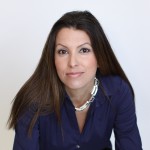 JJ DiGeronimo, keynote speaker for women, based in Cleveland, presents keynote addresses on women in leadership, diversity in business and advancement for women.