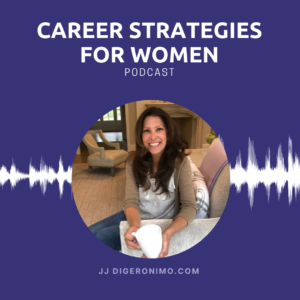 Episode 24: Is Your Perception Impacting Your Outlook?
We're rounding out the year (can you believe it!?) and I think it's a great time to talk about perception, reality, gratitude, and love. The last few years, in some respects, have been a blur—which is why it's so important to check in on what you've been through and accomplished this year and what's happening in your head as we move into the next year. How are you feeling? Where are you looking to throw your energy in the months ahead?
In this week's episode of Career Strategies for Women That Work, I want to chat about perception, reality, gratitude, and love… a few things I want you to take into the New Year.
And I'm sharing a few things I've learned that may just help you evaluate where you wanna focus and what's important to you going into the New Year.
In this episode, you'll learn:
Why it's important to keep track of all your milestones throughout the year
How to find the lessons life is trying to teach you
Ways to shift your perspective to focus on the positive
I have learned through my journey that focusing on gratitude, love, and appreciation has really altered my reality. I've encountered a space of reality that is joyful and appreciative for everything that comes my way, the big lessons, the small lessons, and the love.
So, as you're closing out this year, the biggest gift you can give yourself is taking a look at your thoughts, understanding your fears, and really evaluating not only your perception of where you are but the reality that it's creating. Let's start the New Year off right—together!
I appreciate you being on this journey with me! I love the conversations we've been able to create together. Make sure you connect with me on Instagram – @JJDigeronimo, and share your New Year goals and evaluations with me! See you in the New Year!
Articles + Resources