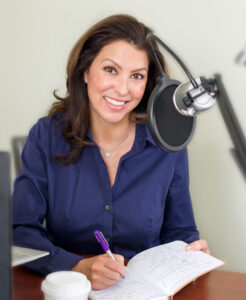 Episode 25: Let Your Next Level of Impact Begin
A new year usually means new goals, but for me, I'd rather reflect on where I've been and align myself for where I want to have an impact next. Instead of focusing on the checklist of things I need to do, I focus on the details necessary to leap over the mind blocks, sidestep the challenges, and accelerate momentum. I'm going to help you discover your next area of impact and take the steps to get there this year.
And, in order to do that, we're first going to pause and reflect on the last year (or last six months). The reflective view is so critical in planning for your next level of impact. Looking back at how you spent the last year will help you figure out your priorities and next level of impact and alignment for this year.
Once you identify where you want to have an impact this year—whether it's personal or professional impact—I'm going to share what has helped me get there.
Yes, this will be the year!
In this week's episode of Career Strategies for Women That Work, I'm going to give you the tools to really identify where you want to have impact and influence, and then carry out your vision.
We will discuss:
Six steps to help you align with the impact you want to create this year
The questions to ask to make sure you're prepared to grow your impact now
How to sidestep the fear that's holding you back from having your greatest impact
Why it's so important that you just go for it!
I have found that once you really dive in and work from the inside out, you'll be able to create a lot more impact in your work and definitely have a lot more peace of mind and joy. So my hope for you is that today becomes a mile marker of where you begin your next level of impact.
Make sure you connect with me on Instagram – @JJDigeronimo, and share how you're going to align, embrace, and even influence a little bit more next week than you did the week before! I look forward to seeing how you manifest your goals in the upcoming year.
Articles + Resources