Personal coaching is the latest in human resource support being offered at some of the best places to work in the United States. I often talk about the value and importance of mentoring; whether you are the mentor or you seek a mentor to assist you in your career journey. Personal coaching is perhaps a little more intense or focused, but it sounds like mentoring to me. What a wonderful new trend!
In a recent INC. magazine survey 160,000 employees were asked questions to get a better understanding of what makes for a "great place to work." Although some mentioned gourmet lunches and onsite exercise rooms, the larger responses were more along the lines of feeling like they were part of something that was making a difference.
"Phrases like "Do my best work" and "I work on an amazing team" were seen countless times, indicative of the virtuous circle of culture and performance."
In an article written by Ran Charan that is part of a larger Harvard Business Review paper, he describes the role of those who offer personal coaching:
"There's no question that future leaders will need constant coaching. As the business environment becomes more complex, they will increasingly turn to coaches for help in understanding how to act. The kind of coaches I am talking about will do more than influence behaviors; they will be an essential part of the leader's learning process, providing knowledge, opinions, and judgment in critical areas. These coaches will be retired CEOs or other experts from universities, think tanks, and government."
There are companies that hire coaches from outside the business for executives, however, companies can also create an internal personal coaching opportunity for entry and mid-level managers. Similar to cross training, these coaches can work with those that have been identified for future positions or larger projects.
The investment in employees is part of what employees see as making their company a great place to work. They feel valued. If a company is going to spend time and money to an employee help learn and grow; that is a company the employee is going to be loyal to.
Does your company offer personal coaching? If not, consider suggesting to your boss your desire to learn more and how personal coaching might be the perfect solution. If your company is going to invest in you, they must first know you are interested!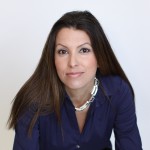 JJ DiGeronimo, keynote speaker for women, based in Cleveland, presents keynote addresses on women in leadership, diversity in business and advancement for women.
Check out JJ's new award winning book Accelerate Your Impact by downloading three free chapters.