Whether you are negotiating for a raise or the salary of a new job or for your point of view on a work project; silence is a key tool.
People are naturally uncomfortable with silence and tend to jump in to fill the awkward space. However, it is in that silence that the person you are negotiating with may simply be pondering your offer.
One business professional asked the question, What are some great phrases to use when negotiating salary?"
The answers can be found in this article: What to say when you are negotiating. 
The author shares a story from another reader that offers an example of successful salary negotiation. After receiving a job offer at a specific salary, the candidate expressed interest but also stated they had expected a higher offer and so he would think about it overnight.
The next day he called and said the following:
"As I suggested during our last conversation, I was hoping the salary would be higher. I'm really excited about the prospect of working for your company, so I'm willing to be flexible, but the number I had in mind was $XX. I think I'm worth this because of A, B, and C value I will bring to the company."
Here is where silence comes into play.
Give the potential new employer a chance to digest what you have counter-offered before saying any more. Resist the urge to add more to your offer or to second guess the amount of money you've offered up.
Allow the silence to just sit there.
Liz Tahir offers 5 Tips for Using Silence to be a Power Negotiator. Liz says "Power negotiators, whether sellers or buyers, know that what you don't say is sometimes more powerful than what you do say."
Katie Donovan has written an article called Silence is Golden in Negotiation and she suggests that you practice being silent when you are by yourself so that you can become comfortable with the silence:
Practice by yourself.  Sit at home in total silence and do nothing but think.  Don't read, don't get on the computer, and don't pick up the phone.  Try sitting there silently for five minutes but don't time it.  When you think the five minutes are up…go look at the time.  It probably is closer to 1 minute than 5 minutes.  Work your way up to five minutes.
She also reminds of the adage "She who speaks first, loses."
Keep that in mind the next time you are negotiating. Give silence a try and see how it works for you.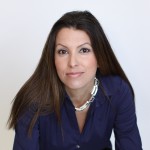 JJ DiGeronimo, the President of Tech Savvy Women, advanced from entry-level positions into leadership positions within technology companies. Through her keynotes and executive sessions, JJ shares effective leadership and inclusion strategies to retain, develop and advance professional women. JJ includes these experiences in her book new book "Accelerate Your Impact" which complements her 2011 book, "The Working Woman's GPS."  JJ has been quoted in numerous publications including Forbes, The Wall Street Journal, and Fox Business.  She now shares her women in business expertise with Amazon, Ingram Micro, RIT, IBM, Clemson University, Symantec, VMware, Discover, KeyBank, and Cisco along with many other organizations.