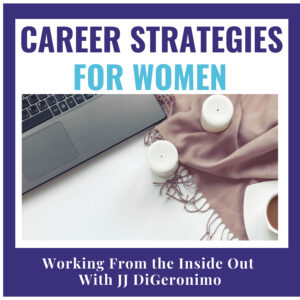 Episode 23: What should you STOP Doing to START Thriving?
Think about your day, your week, your time. What no longer serves your journey? What should you stop doing to create space for new adventures, new work, new connections, and new experiences?
Often, we pack so many things into our schedules and don't give ourselves space to grow and align to where we can be most impactful.
We can get so busy checking the box and getting things done for others that we forget what's important to us. We need that space in our schedule for us to find people that are ahead of us in the same journey, align our energy and focus for our next level of impact (listen to Episode 2: Aligning Your Yeses, Work, and Energy for Your Next Level of Impact for more help with this!), and put more time into our passion projects—the things we work on off the side of our desk. 
Sure, we can work more hours and keep packing our schedule, but at some point, it's going to dilute our output. If we want to make room for the things that are important to us, we have to stop doing the other things; we have to honor ourselves and the energy it takes to start something new. 
In the last few months, I've had to say goodbye to some great boards, teams, and commitments—I had to stop doing some things to create space for new work, adventures and energy.
In this week's episode of Career Strategies for Women That Work, I'm sharing how you can step away from those things gracefully and energetically because you need to create that space to do what's truly important to you if you truly want to thrive in life and your career. You'll also learn:
How to choose which "things" to stop doing
Six steps to take as you transition to something new
Ways to Prepare your team for your transition—so you don't leave them high and dry or feel guilty for moving on
Trust me, if you start saying no to distractions and start making the space for the things that are important to you, you'll find that the universe comes in and provides you with resources, connections, and activities that you could never even plan for now. Because, oftentimes, the only way you can accept these is if you stop doing the other things—especially the things that are pulling you down, that don't align to where you are or where you wanna go, or that don't give you the energy that you need to make your goals a reality.
Think about how you're going to stop doing the things you no longer want to do and no longer serve you. And make sure you connect with me on Instagram – @JJDigeronimo, and share how you're going to make space for where you want to have an impact next!
Articles + Resources & Makeup