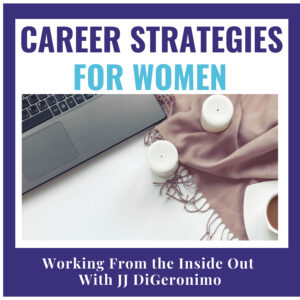 Episode 19: Feeling Depleted? Tap into Your Fuel Stations
Have you lost your spark? Are you feeling depleted? Many women I talk to are looking for something to fill them up, and this week, I'm discussing how to tap into your fuel stations. These fuel stations allow you to shift from mundane tasks and the drone of everyday work to feeling inspired and excited. So, what's filling you up? Are you making time to tap into your fuel stations? In this week's episode of Career Episodes for Women That Work, I'm going to share a few ways to make sure you're filling  yourself up, finding things that energize you, making sure you're filling your bucket.
If you've ever been on an airplane (and likely, even if you haven't), you've heard the phrase, "They always say to put your own oxygen mask on first before helping someone else."
I love that quote! But that's really referring to a single point in time. What I want to get into today, and what I really want you to learn, is how to keep your tank full on a regular basis—which isn't always easy.
So, in this episode, I'm sharing:
The questions to ask to identify your fuel stations
Why you should tap into the gifts that energize you
How to make time for the things that fill you up
Because, when you finally tap into your fuel stations, the energy you receive from that will fill you up. You will be more impactful in everything you decide to do because you are fueling your soul.
Tune in next time and make sure you connect with me on LinkedIn and Instagram – @JJDigeronimo – I'd love to cheer you on and help you further tap into your fuel stations!
Articles + Resources & Makeup