When was the last time you enjoyed a relevant conversation about your career trajectory with someone who understands your industry, your experience and your goals? Often we are so busy just getting through life that we rarely take the time to find someone to just talk business strategy with. And by business strategy, I mean – the business of YOU.
As I have traveled around the country, speaking at different events, attending conferences and meeting with business leaders, I have learned the most when enjoying a relevant conversation. It was with that thought in mind that I have developed a virtual program where women can come together from around the country (world) and enjoy a relevant conversation with like minded people.
I'm setting the stage and providing the format and topic for each session, but it will only be successful if people log on and participate.
The first conversation is scheduled for November 21, 2016 and we'll meet for 30 minutes each time.
The first topic for our relevant conversation? We plan to discuss Relevance – How relevant are you for where you want to have more impact next? For many, relevance becomes especially important as you move up in your career because there are often fewer roles to be promoted to and more people weigh in on who is ready, applicable, effective and interested and who is not.
On December 5, 2016 we will discuss Confidence. I thought these words, high "self-esteem" and "confidence," were similar and I often interchanged them. After learning about and researching these terms, I now understand how they all play into my professional decisions. Let's talk about how confidence and self esteem play a role in your business success.
Here is a quick video about what I hope we will accomplish with relevant conversations.

Click here to learn more and to register for these FREE relevant conversation sessions.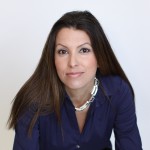 JJ DiGeronimo, keynote speaker for women, based in Cleveland, presents keynote addresses on women in leadership, diversity in business and advancement for women.
Check out JJ's new book Accelerate Your Impact by downloading three free chapters.