How resilient are you? As women in business we may find ourselves down and out – down by being passed over for a promotion or out due to a merger/acquisition. It is how you respond to these valley moments that will set you apart in the long run.
The journey to the top with take many detours over the years and it is by being focused, persistent and resilient that you will persevere.
So how to you keep moving forward when you feel knocked out?
Michelle Mone knows what it means to be knocked out. Her story was the focus of the article How to Pull Yourself Back from the Brink:
Michelle Mone, when her husband, co-owner of £50m ($78m) multinational company, Ultimo, walked out and left her fighting for the business she'd started after he tried to wrest away control following his affair with the company's chief designer.
She not only had to fight for her business, she had to do it in the public eye. Her key to success? Don't give up:
Resilience isn't a single skill. It's a variety of skills and coping mechanisms. To bounce back from bumps in the road as well as failures, you should focus on emphasizing the positive. Jean Chatzky
"I've faced some big dramas in my life where I really could have lost everything," she said, calling her experience the epitome of resilience in business. "I just had to work harder and find a way through. If you never give up you'll find a way — it's a feeling I've had my whole career."
Barry Winbolt offers nine specific ways you can be resilient in the face of adversity. Here are just a couple that it is important to remember:
Treat life as a learning process. Develop the habit of using challenges as opportunities to acquire or master skills and build achievement.
Celebrate your successes. Take time at the end of each day to review what went well and congratulate yourself. This trains the mind to look for success rather than dwelling on negativity and 'failure'.
Take positive action. Doing something in the face of adversity brings a sense of control, even if it doesn't remove the difficulty.
Nurture a positive view of yourself. Developing confidence in your ability to solve problems and trusting your instincts helps to build resiliency.
It is all about how you view adversity in the work place. Do you see it as one more example of why women never succeed in business or do you accept it as a challenge that will ultimately move you closer to your goal?
When you get knocked down, make sure you get back up. Being resilient will pay off in the long run.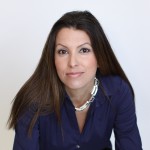 JJ DiGeronimo, keynote speaker for women, based in Cleveland, presents keynote addresses on women in leadership, diversity in business and advancement for women.