Career PodCasts for Women
JJ DiGeronimo Hosts two Podcasts:
Career Strategies for Women that Work & Together We Seek
both can be found on all major podcast platforms.
Many professional women aspire to advance their careers. Yet, many encounter common obstacles when navigating the landscape both at work and at home. From corporate cultures to internal chatter, high impact women are often searching for proven and actionable strategies to make their goals a reality.
With firsthand experience in demanding roles while juggling the numerous demands outside of work, JJ DiGeronimo, a woman in tech turned award-winning author for working women, shares some of her best strategies to empower women at work and in life right here.
From self-efficacy to self-boundaries, from asking for a raise to landing a board seat to maneuvering guilt, this podcast offers a series of proven initiatives for women looking to accelerate their professional paths. As many have already learned, much of what happens on the outside starts on the inside. So don't be surprised if we chat about mindfulness, mediation, and ancient practices too!
My goal with Career Strategies for Women that Work is to create safe places to learn, explore and identify what is no longer serving us with opportunities to unleash our inner knowing to illuminate our next level of impact. Through personal anecdotes, examples, and stories from those who have stumbled, fallen, and succeeded, this podcast shares insight to focus on specific actions to maximizes your talents and make your professional goals a reality.
A collective quest for spiritual growth and illumination!

If your soul yearns for knowledge and enlightenment, tune in to the enlightening conversations right here on the Together We Seek Podcast. 

Thrilled to share her spiritual seeking, JJ introduces energy practitioners she collaborates with and the wisdom they share to help awaken the dormant divine within us.

Listen in to their transformative journeys filled with whispers and signs, as we dive into the depths of ancient wisdom, where timeless truths and sacred teachings intertwine.
Explore the limitless potential of energy practices that can lead us toward the radiance of our true essence. 

Are you too being called to embark on this transformative journey, weaving together the threads of our inner wisdom and divine illumination? If so, welcome to the Together We Seek Podcast, where enlightenment awaits.
Join the live discussions inside the community at www.TogetherWeSeek.Online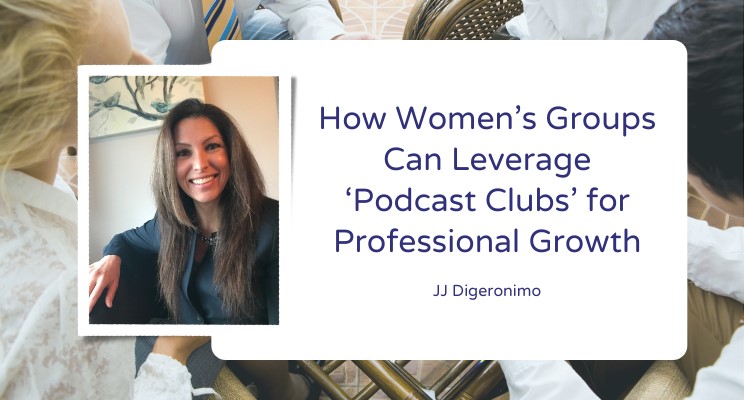 Join the many women's groups that are using this Award-Winning Podcast for Working Women as the basis for consistent meetups and meaningful conversations.